King Hussein Passes Away!
A Special Tribute To The late King of Peace, Late King Hussein of Jordan
May the King of Peace, Rest in Peace

"God's destiny is above all!"
"People are the most precious thing we posses."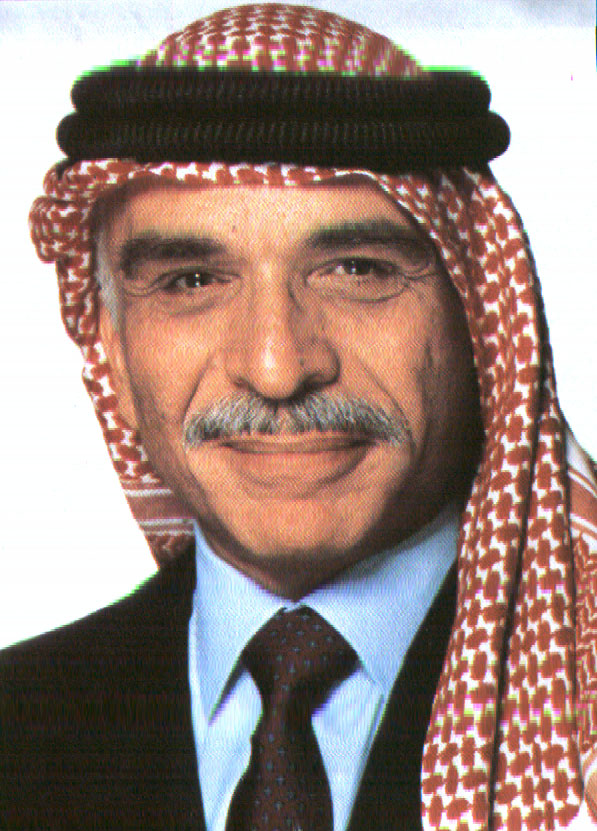 Late King Hussein Bin Talal
Nov 14 1935 - Feb 7,1999

WITH TEARS, of love and mourning for the loss of a great King, and on behalf of the Middle East Consultations & Research Analysis/MECRA and the Jordan Affairs Journal staff, we would like to express our deep grief, sorrow, and our utmost sincere condolences over the passing of a great King, late King Hussein of Jordan. The King's death is a 'huge' loss, not only for the Hashemite family and the Jordanian family, but also for all the Arab and Islamic Nations, as well as, the world at large. It is an indescribable tragic loss for all peace - loving forces anywhere and to humanity in general. Even in his death, late King Hussein was able again to gather political adversaries from all poles. He remains the emblem of peace and humanity among world leaders.
We, MECRA will do what ever we can to make sure that the new King succeeds in his 'tough' challenge. We will firmly stand in support of the Jordanian people in words and deeds in coming dark and bright days. This is our moral commitment towards the cause of peace and security in the World. Jordan is about to embark on a new era. All Jordanians need to bound together to meet future hard challenges. And, only by cooperation, support, understanding and determination Jordanians will prevail. Jordan needs to continue its moderate policies under the shadow of the late King's wisdom, common sense, insight and vigilance and a sense of responsibility before God and the nation. We feel optimistic about Jordan's new leadership quality to carry on the same banner to continue the struggle and the march towards a brighter future for our wonderful Jordanian people.
Fondly,
Dr. Jamal A. Shurdom
The Founder & President

"Terrorism is one of the most Frightening aspects of our lives now.
The availability of potentially weapons of mass destruction of a kind that
was never under less control than it is now. What has been done?"
King Hussein interview with CNN, February, 1999